StepChild
7

May 14th, 2011 + 3:05 PM
·

StepChild
Another Track from Quyhn and The UnkownKlone... There's more we are doing to this but its definitely in its full skeletal form... meaning the structure is there. Just wanna go back in and add some air to the track, perhaps... Anyway, Let us know what you think...
3

May 8th, 2011 + 4:05 PM
·

StepChild
....So, those that know me know that I have used FL Studio for years... well... I recently switched to Abelton Live and ABSOLUTELY LOVE IT! It is a lovely piece of software that handles audio like nothing Ive seen! Curious to know if anyone else is using it and if so what their impressions are?
6

May 6th, 2011 + 7:05 PM
·

StepChild
This is the first effort of a collaboration between my boy, UnknownKlone and I... We've written several since and have several in the works but this remains one of my favorites without doubt... I wanted to share it with you guys and see what you think. Good to be back!
4

May 6th, 2011 + 5:05 PM
·

StepChild
Its your ol buddy MAP! Missed you guys lots! Gone through a lot and learned a lot... grown... yada yada... Now Im back to share some of what Ive been doing!!!!!
Alias:
StepChild
Status: Offline
Threads:
4
Posts:
10
Songs:
2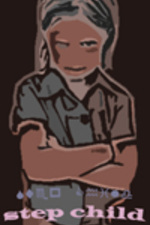 Joined: September 13th, 2010
Last login: June 26th, 2011